The Bayside Divas is a Brisbane women's choir, performing a wide variety of music from classic to contemporary and music theatre. It is based in bayside suburb of Sandgate. The choir inspires and enriches its audiences on Brisbane's north-side area through its concerts, appearances at community events and recordings.
The Diva's motto is in voice, we rejoice.
The choir strives for excellence in performance, a rich choral sound and a professional approach to their performances. And all this happens whilst having fun!
MISSION STATEMENT
Our mission is to make beautiful music and to provide an opportunity for women of all backgrounds (professional and musical) to participate in the joy of choral music singing and performance.
HISTORY
Bayside Divas was established in June 2004. It had its origins in, and evolved from, the mixed choir – Musical Chairs – which had been formed in 2002.
The choir became an incorporated association in September 2005 and, since that time, has continued to grow in size, expertise and community recognition.
In January 2007, the choir entered an exciting new era when renowned conductor and composer Sandra Milliken became the Divas musical director. Sandra's long involvement in choral music has included studying and conducting overseas, and the international publication of an extensive list of choral music compositions and arrangements.
Read more about Sandra here.
REPERTOIRE
Bayside Divas delight in the exploration and celebration of women's repertoire. The choir enjoys singing a wide variety of musical styles, from traditional folk to jazz, gospel, musical theatre, world music and contemporary.
EVENTS AND PERFORMANCES
In addition to their regular concert program and community performances, the Divas are often asked to perform at weddings, sporting, cultural and corporate events and private functions in the Sandgate and Brisbane areas.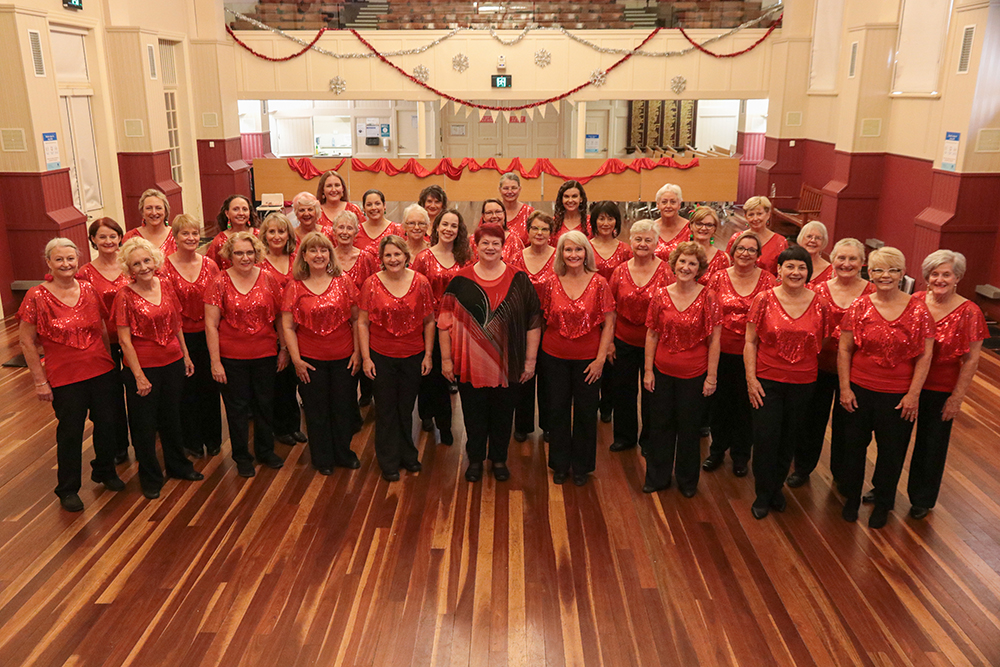 LIKE TO JOIN THE DIVAS? Click the button for all the details.