CHOIR FOR HIRE
The Bayside Divas
HIRE THE BAYSIDE DIVAS
Are you looking to hire a women's choir to perform at a corporate function, community event, carols by candlelight, concert or wedding? Then look no further than Brisbane's own Bayside Divas.
The Divas regularly perform at special events and functions in and around Sandgate and across Brisbane's northern suburbs. These have included Australia Day Citizenship Ceremonies, Blessing of the Fleet services, Church and Rotary Club Christmas Carols and the Einbunpin Festival. They also appear at aged care centres, retirement villages and a number of community events.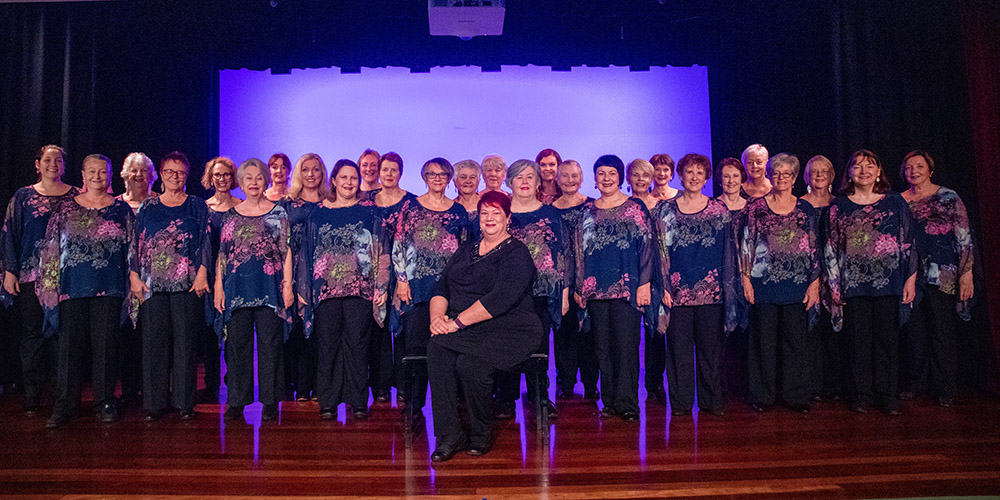 WHAT WE OFFER
Our Music Director, Sandra Milliken, is highly experienced at planning programs for, and performing music at, a variety of events. She will be happy to create a performance especially to meet your particular requirements.
The choir is able to perform a wide variety of musical styles including:
Jazz
Blues
Evergreens
Popular
Classical
World music
Australiana
Christmas music
Gospel
Musical Theatre
The Divas can offer a number of uniform options including formal, casual and elegant black.
FEES
Bayside Divas is a not-for-profit, community organisation, which enables us to offer our  services at rates that are both realistic and competitive.
As well as the full choir, we can also provide soloists, duets, quartets and small ensembles  for your event.
Hire fees are dependent on a number of factors including the length of the performance, music required, number of singers, rehearsal time requirements, special arrangements, travel, accompaniment etc.
Fees are therefore by negotiation with the executive management committee.
ENQUIRIES
Our artistic and management people will be happy to discuss any performance request you may have.
Please contact us for initial enquiries regarding a choir performance at your special event.
WHY NOT CONTACT US NOW TO DISCUSS YOUR REQUIREMENTS?